City of Chattahoochee
To support physical and economic recovery in Chattahoochee, the Recovery and Resiliency Partnership Project (R2P2) provided technical assistance by developing strategies and design concepts that bolster resiliency to stormwater impacts, improve quality of life and support sustainable redevelopment.

NOW AVAILABLE!

The final report provides a summary of the design concepts and is available to download HERE!

An appendix of additional information and resources to support the implementation of these design concepts is available here!
Draft Design Concepts
Community input was gathered on the draft design concepts described below. Please click on the link about to see the final report.
1. Introduction
Learn more about Recovery and Resiliency Partnership Projects technical assistance to support the city's vision for long-term economic recovery:
Watch the video
View the poster
2. Downtown Street Enhancements
Opportunities to enhance streets in downtown and improve connectivity with green alleys. Learn more:
Watch the video
View the poster
4. Mountain Bike Park Gateway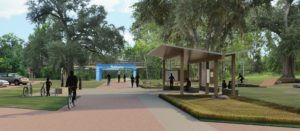 Learn more about a proposed trailhead and mountain bike park amenities:
Watch the video
View the poster
5. Connectivity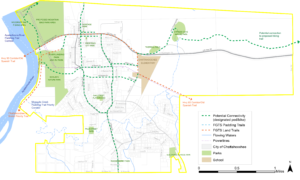 Opportunities to improve safe biking and walking connections across the City of Chattahoochee and to regional trails and destinations:
Watch the video
View the poster
More information
If you have additional questions about this project, please contact Robert Presnell, City of Chattahoochee at RobertPresnell@fairpoint.net or call (850) 663-4475.
If you have questions about Recovery and Resiliency Partnership Projects (R2P2), please contact Rick Durbrow, U.S. EPA at Durbrow.Rick@epa.govor call 404-562-8286.
Options to Participate
All options to participate will cover the same information and design concepts, just different ways to engage! Please find the option that works best for you.
CITY COUNCIL MEETING
August 4, 2020 – Presentation and discussion 6:30pm EDT
Meeting will be held at City Hall
VIRTUAL OPEN HOUSE
August 4 – August 21, 2020 – Participate online when convenient
Visit this project website to view presentations and complete the online survey to provide your feedback!
POSTER DISPLAY AND COMMENT BOX
August 4 – August 21, 2020 – View the posters on display and provide your comments.
Visit either City Hall or Chattahoochee Main Street Office